Remember Little Women? Amy March was the worst person ever, but she also taught us an important lesson. She squandered her family's "rag money" (IDK) on a bunch of limes, then her teacher tossed them into the snow. Lesson: if you're short on cash, don't waste your money on limes. This is a lesson Gwyneth Paltrow hasn't quite worked out: her sample food assistance-based menu included not one, not two, but seven limes for a week:
---
I'd love to live like Gwyneth Paltrow, but it would probably kill me. We've reviewed the ridiculous pricesfor, like, a plain white t-shirt on Goop. We've also looked at how to beautify your "conscious uncoupling" with a mock divorce Pinterest board. I surely couldn't afford that sort of lifestyle, but what if Gwyneth tried to live more like us plebes? This week we learned the answer, when Gwynnie tried to buy a week's worth of groceries on a $29 SNAP budget. Here's what she came up with: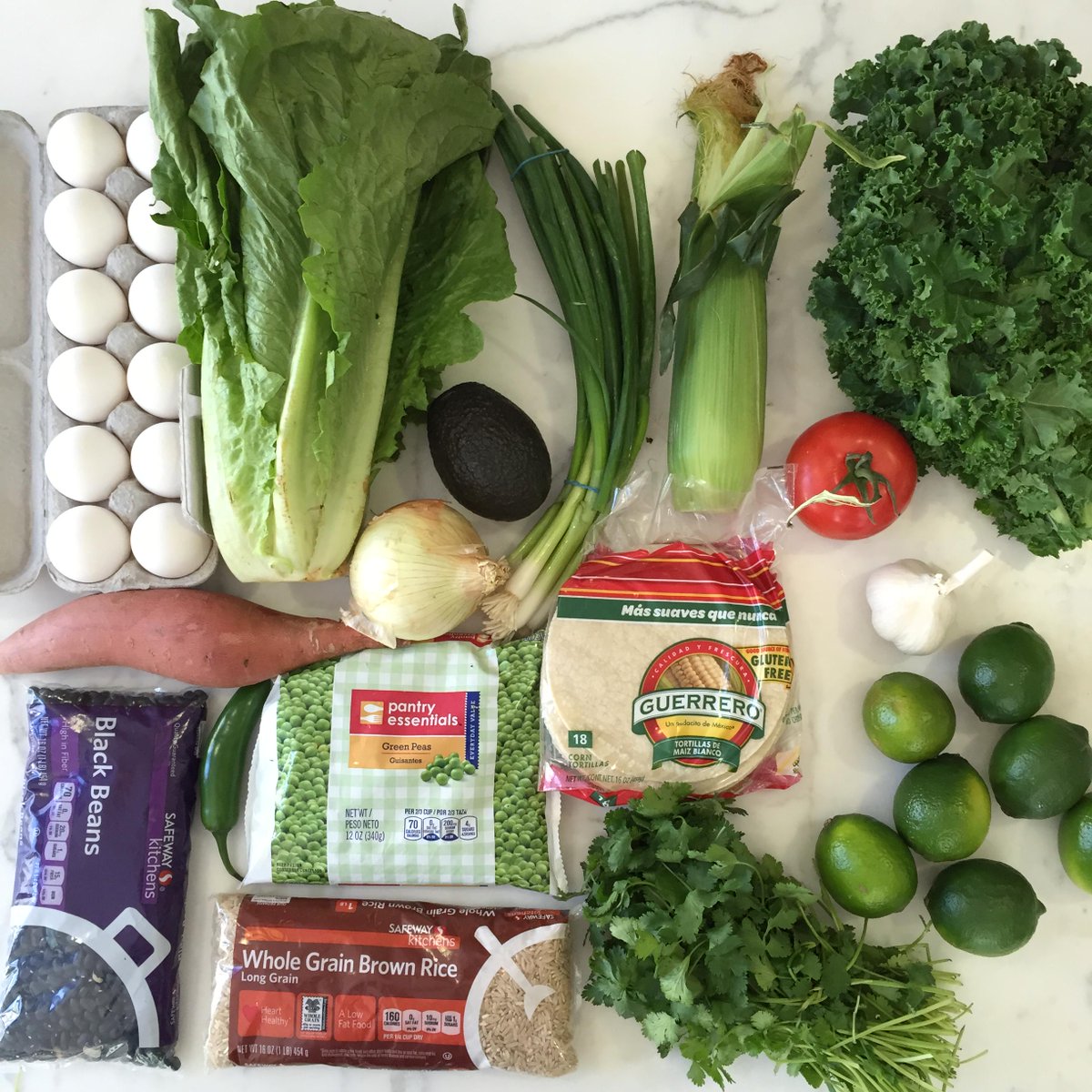 Yo. That looks like the food version of being grounded. It is the dinner world's answer to being in-school suspended. It's like if a spin instructor was in charge of the menu for a jail.
---
But then again, Amy March was sort of just like "I may be poor, but I just want to enjoy what everyone else is enjoying." Similarly, a lot of modern youths want to enjoy what everyone else is (Coachella), but want to skip the part where you camp in a dessert and use a porta potty. Enter: Nochella.
---
I've never been the type to find interest in weekend-long outdoor music festivals, so while I get the appeal, I don't get the appeal, but that's perfectly fine with me. I'd much rather stay at the comfort of my own home and get updates on what happens there from afar. And apparently this is a trend that's caught on. I introduce you to: #NoChella.
I know it's hard to believe, but it's possible to have fun without being at Coachella! Just ask all the folks who have opted to create their own fun in the comfort of their own homes. Even celebrities are getting into the #NoChella fun with ragers that include hanging out with friends and drinking and listening to music because that is essentially what people are paying hundreds of dollars for at the actual Coachella.
But for those who have even the slightest twinge of Coachella FOMO, here are just some ways you can celebrate #NoChella without the hassle of actually going to Coachella.
Desert Life
Gather as many of your friends as you can, have them dress like contemporary hippies who are toeing the line of offending Native Americans and cram into a sauna.
---
But seriously, when an 11-year-old girl tries to follow the crowd and do what everyone else is doing, she ends up screaming "I'm The King Of The World!" in a Nova Scotia graveyard. We were in sixth grade for Titanic Mania; we should know.
---
Let's recap a bit in case you've forgotten about Titanic Mania, were too young for it, or just weren't paying attention. First, the Titanic sank. It was 1912 and a lot of people died and it was, of course, very sad. Fast forward 80-some years to late 1997. James Cameron directed a giant historical epic about the event, starring teen sensations Leonardo DiCaprio and Kate Winslet. That's when things got weird.
For as long as cinema has existed, we haven't been able to resist portraying real-life tragedies on-screen. Want to guess how long the first Titanic movie was released after the sinking? 29 days. Not even a full month, unless the month was February, which of course it wasn't because every mid-90s tween has the date "April 15, 1912″ etched onto their soul. There were actually three Titanic movies released in 1912 alone, so it's not like I think that James Cameron's Titanic was unusually iffy.
The way we all reacted to that movie though – that's what was weird. We just lost it. Keep in mind, this was a movie about a real-life disaster, and survivors were even still alive at the time. You'd think we would have maintained a bit of decorum, or solemnity, or SOMETHING, but that sunken boat became a pop culture figure along the lines of Mickey Mouse or Rocky.
---
You know who can go suck a lime, for serious? The Fox execs who haven't renewed The Mindy Project. Do it, do it, do it?
---
Every year around this time, fans of TV shows that are "on the bubble" hold on for dear life and cross their fingers that network and cable executives renew their favorite shows. This wishin' and hopin' and prayin' has become more of a dire straits situation over the past few years, since the television landscape has changed so drastically. It used to be that shows weren't in danger of getting cancelled unexpectedly, even if the finale was a cliffhanger. But now, showrunners of bubble shows have to decide whether to make the season finale a combo platter of a series finale as well. Parks and Recreation executive producer Mike Schur has talked about how every year they thought they were going to get canceled, and that they wrote episodes in season three, four and twice in season five, that could have doubled as series finales. That's the kind of TV world we live in now.
In saying that, it's always sad to see a show get canceled before its time, or when you know that the material is better than the ratings report. Like how me and many others are still pissed off ABC bosses cancelled Happy Endings. In an effort to not repeat history, here's my plea to save one of my personal favorite shows on the air, The Mindy Project.
As most of us already know, the brilliant Mindy Kaling landed her own show in 2012, one that she stars, writes and executive produces. It was a real Girl Power moment when the show got picked up, and as the show built up an impressive arsenal of hilarious episodes, the fan base grew fervent and here we are three seasons later. However, The Mindy Project, while acclaimed by critics and beloved by fans, doesn't do so hot in the Neilsen ratings, which is obviously important to people like Fox. Although the viewer numbers don't show the strong fan support, there is a prominent group of folks clamoring for a fourth season. And this post is to show my support. I wouldn't be doing this if I didn't think Fox execs would actually cancel it, so you know this is serious. Here are just some reasons why we need The Mindy Project to live on, this upcoming season and seasons after.
Morgan and Tamra Reunion
Mindy (Kaling) has compared Morgan and Tamra to Ryan and Kelly from The Office – they're in constant limbo in their relationship and it's always a fine line as to whether they're dating or not. But just like Ryan and Kelly, I feel like Morgan and Tamra's walk into the sunset is inevitable. They're both crazy in their own ways, but together, the crazy kind of balances out?
---
Speaking of creepers from 1800s Massachusetts: Lizzie Borden. Major shudder factor. And yet I sort of… kind of love The Lizzie Borden Chronicles in spite of myself.
---
I hate you, Lifetime. I hate you so much. I hate you for making a campy television movie about a historical murder-mystery starring a 90s child star, because you know that I will watch it. I hate you for following up with a miniseries about the same gross 1800s murder. Oh, Lifetime. You always know how to hold up a mirror to my worst self.
The Lizzie Borden Chronicles is not a "show you should be watching if you aren't already," as so many of our posts are tagged. Watching it only encourages what we all know Lifetime thinks: that we take delight in the most lowbrow tv experiences cable has to offer. Lifetime is right, of course. That's why even though Lizzie Borden isn't a show you should be watching, it's a show you might watch anyway.
Number one reason you might watch: the Lizzie Borden story itself. Lizzie Borden was a spinster whose father and stepmother were found axe-murdered under suspicious circumstances (the circumstances being holy cow, someone killed them with an axe). Circumstantial evidence strongly pointed to Lizzie, but reasonable doubt prevailed. It seemed possible Lizzie was the killer, maybe even probable – but you just can't be certain. You may be familiar with Ms. Borden from the jump-rope rhyme she stars in. In a pre-Nancy Grace world, the sensational Borden story spread far outside the borders of Fall River, Massachusetts. Over a century later the murders are still unsolved and hotly disputed.