Welcome to Prime Day! Both 7/11/17 and the Amazon Prime shopping event when members are treated to 30 hours of slashed prices and special deals. If you're a carefree online shopper this is right up your alley. If you're a cautious spender but have been waiting to make a very specific purchase, you're probably feeling pretty good, too.
But if you're one of those people who both insists on buying everything on sale, but also frets and fusses about spending any unplanned cash, this is just nerve-wracking. Let's talk about Prime Day Anxiety.
Phase 1: I'm Not Buying Anything
Maybe the right answer is not even going on Amazon today.
Phase 2: Well. Maybe I could just window shop.
The Prime Day Anxiety is creeping in: I don't want to buy anything, but I also don't want to not buy something I'll just end up buying later, but for more money… right?
Phase 3: Confusion and dismay.
The real Prime Day anxiety starts when you surf over to Amazon (surf? as in surf the web? I'm elderly). There are THOUSANDS of deals and unless you spend your whole workday on there, you'll never get through them all.
Wait… and there are upcoming deals? Yeah. They don't just dump all of the deals into your lap at midnight. They open up on a rolling basis. You can set alerts. It's a lot.
Oh. And after a certain number of deals are claimed, they go away. If you really want something, you have to act on it.
If you're serious about this you either have to check Prime all day or hire some kind of a Prime Day Nanny to watch the internet for you.
Phase 4: Regrouping
It's time for a list. I figured out the things I really need or have been wanting for a long time. It's a hodgepodge ranging from a 6-month supply of flea and tick preventative for my dog (this year has been exceptionally tick-y) to a Fitbit Charge to a standing mixer. I use the Prime Day field to do a specific search for these items, bypassing any tempting deals I don't need to be exposed to.
Phase 5: Shopping Cart Shuffle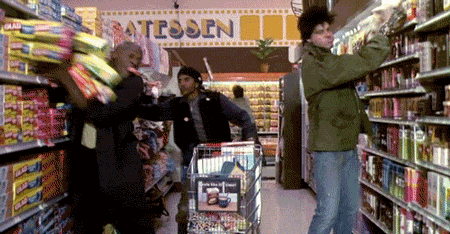 Just a lot of putting things in my shopping cart "in case," giving some of the satisfaction of shopping without actually buying anything. I basically treat it like one of those Toys R Us shopping sprees kids would win on Nickelodeon back in the day, but without getting anything at the end. (Childhood Shopping-Related Anxiety: how stressed I'd get about the terrible, inefficient choices those kids would always make.)
Of course, this is Prime Day and nothing can be easy. In the time between adding a $14 pair of sneakers to my cart and going to my cart to possibly check out, the sneakers were gone.
Other things I put in my cart: a set of knives for my parents, a $5 nightshirt for some reason, some retinol I guess, a watch (??). I buy none of them.
Phase 6: Comparison Shopping
To the people who can casually shop – in store or online – without checking to see if there's a better price: I envy you. I had to check my trusty Google Shopping to find out if these were even the best deals. The knife set wasn't, although it turns out the nightshirt was really very cheap. It was also a nightshirt.
Phase 7: Prime Day Deep Dive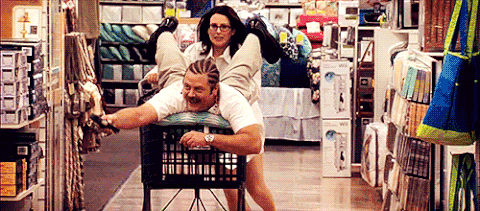 I couldn't stop myself. I looked at deals for things I didn't need, which – when on sale – somehow become things I COULD need. I really don't have to drop $30 on an Amazon Fire, but what if my laptop beaks this year? And I could have had a tablet for $30? On the other hand, what if I really need $30 this year and I have an Amazon Fire instead?
Phase 8: Checkout
Mentally, not literally. The best way not to get frazzled about Prime Day is not to do Prime Day.
Except for that flea and tick stuff. I did end up buying that. Only $12!
** This post is in no way sponsored by Amazon, I just get stressed about spending money **