Because we care about our health, are susceptible to peer pressure and want to look as radiant as Busy Phillips does in her Insta stories, we both embarked on the Whole30 for the month of January. The program in a nutshell*: for 30 days you do not eat any grains, added or artificial sugar, dairy, legumes, soy or alcohol. After you're done you reintroduce foods to see if you feel better or worse when you eat them. Ideally, by the end you will have reset your dietary habits and preferences, and okay, it's not ABOUT weight loss but I wouldn't cry if I lost 5 pounds in the process. [Actually, I just want that thing where people do the Whole30 and say that suddenly they're energetic and vibrant and their skin is glowing like a Renaissance painting of an angel at the nativity.] We've been friends for over half of our lives, so we're pretty sure we can withstand a month as accountability partners – but just in case, we're pulling in all of you. Here's how our Week 1 went:
* nutshells: probably OK to eat, if you're about that.
Day Negative One
Molly: It is back-to-work eve and I super resent having to do all of this prep. Both of us are cleaning our pantries like it's Passover (source: Mama in All-Of-A-Kind Family) and I just housed an Aero bar that I didn't even want because I know I will want it bad at some point before February.
The thing with boiling eggs is that it never makes sense and is always super confusing and everyone has a different method but you always end up with the same thing.
Traci: I am traveling back to Los Angeles after spending two weeks at home eating too much and not exercising enough (read: at all). I attempt to ease my body into the Whole 30 but my mom made me scrambled eggs with cheese without asking if I wanted them – what am I supposed to do as a 31-year-old adult? Say no thanks? Strike One: Dairy.
I skip the complimentary pretzels on the flight and at the Chicago airport, I grab a sensible salad with balsamic vinaigrette, then realize later the dressing probably has sugar. I also grab iced coffee and toasted coconut chips and again, am an idiot because I miss the bit where it says "cane sugar". I eat it anyways. Strike Two: Sugar.
By the time I arrive, I'm starving and have no will to cook. I decide to screw it and have a last supper – a combo of pizza, dumplings, and chocolate, because I'm a fucking ADULT.
Day One
T: I spend about an hour too long at the grocery store looking for items in areas of Ralph's I never even been in and spend a lot of money. Like both Molly and I spent over $100 each – and we're only feeding ourselves. But also I'm not going to buy coconut oil and tahini every single week, so hopefully next week is less expensive?
I also spend like 3 hours in the kitchen prepping for the week and it is tiring. Honestly, what might take me down is not reading ingredients properly and lack of energy to cook.
M: I haven't seen this many boiled eggs since The Shape Of Water.
My day 1 corresponds with my first day back at work. It's also zero degrees out, which makes standing over a warm stove making sweet potato hash, zucchini 'pasta' and curried vegetable soup a little appealing.
My efforts aren't for nothing, though, because anybody who comes to my house for the next nine years will be able to smell that I did, in fact, cook curry.
Day Two
T: Anndd my day 2 corresponds with my first day back at work. During my night of cooking, I made apple cinnamon hot cereal (recipe here), and in the morning, I heated it up and threw some almond butter on it. Recommend. Easy to make and had a good combo of sweet and salty.
It's worth noting I'm a weirdo when it comes to lunch – I usually eat a few snacks throughout the afternoon instead of eating like, a sandwich or salad (that's reserved for Fridays, because it's a Special Treat). I know snacking is kind of frowned upon in W30, but I'm not going to change my routine drastically just to eat more. But the snacks I eat are barely filling. Sugar snap peas with tahini, Bare baked cinnamon apple chips, a Lara bar, and a banana. I am STARVING.
Luckily, I have slow cooker carnitas (recipe here) waiting for me at home. I threw a handful in a pan, poured some of the leftover juices on it, and made lettuce wraps with guac and hot sauce. SO GOOD.
Also, I think my head hurts a little but I'm not sure. Oh! And IDK if it's bc it was the first day back to work, but it only took like 2 snoozes to get me out of bed this morning. Usually it's all 6.
M: I've also had an easier time getting out of bed, but I can't rule out a burst of Early January Motivation either. I'm surprised because my sleep schedule went way off-kilter over vacation.
My usual work lunch is like 2-3 pieces of fruit, some carrots, a bit of cheese, yogurt and almonds. I swap out the dairy products for two hard-boiled eggs that I will never finish unless I'm starving because that is TOO MANY EGGS. Like Traci, I split those into two mini-meals in the afternoon. Sorry, Whole 30: I've had 31 years of trial-and-error and I know that eating a big meal every 6 hours isn't ideal for me.
Day Three
T: I'll tell you this much – I thought I spent a lot of time thinking about food before, but this is insane. If I'm not eating, I think about what I will be eating in the near future. If I am eating, I'm thinking about how amazing eating is. And when I'm around food, I think about how much I can't have it. Today there was lit'rally a box of chocolates on the table in the middle of our office. Like a tin box with hershey kisses look alikes and a spoon. A SPOON.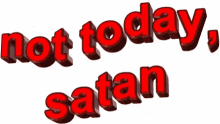 Unlike Molly, two hard boiled eggs is the perfect amount for me, and I had those with half an avocado, and threw some hot sauce on there too. Mango, almonds and Bare Cinnamon Banana chips made up my "lunch", but the real travesty was that the RX Bar I purchased had CHOCOLATE in it. I unwrapped it and was about to put it in my mouth when I was like, "I should check the ingredients again". GOOD THING I DID. I'm a dummy. This is how I'm gonna mess up. Accidentally eating something I'm not supposed to.
M: I've already decided that I'm not starting over if I mess up. Sorry for not 'working the steps' or whatever.
Fortunately I haven't thought about food much at all, not because I'm good at this but because I have been eating those things I cooked on day 1 for … umm… three days.
Today I walked on the wild side and juiced some lettuce and maybe half an apple to add to club soda. The Whole30Couple calls cheats that are technically within the rules "having sex with your pants on," I think, (hereinafter: sexpants) but I don't think this was sexpants because it tasted like fizzy lettuce (which I liked). For the record: my mom got me a juicer for Christmas and I didn't want to wait until February to tell her that I liked it. So when you really think about it, both of us are amazing daughters. Wait, what were we talking about? Diet stuff?
Day Four
M: On one hand, I'm nuts and already make my own bread, yogurt and granola bars (now verboten) and grow my own vegetables, and save pre-made foods for a Special Treat (TM Traci), so maybe this should be easy?
On the other hand, last night I had a nightmare that I ate a zucchini muffin.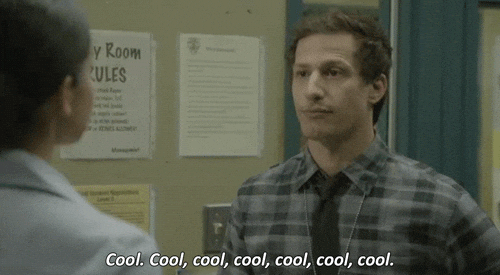 [The only pre-made food I've used so far was some hot sauce that claims not to have sugar, but was worryingly sriracha-like. It's fine. I'm fine. Totally relaxed and cool.]
T: I had a pre-breakfast before actual breakfast. One hard boiled egg and half an avocado. Think of it has a breakfast appetizer. Had that with the apple cinnamon hot cereal which I'll continue having for another two days because there's so much of it and I'm only one person.
Today my co-worker told me I looked skinnier which is HILARIOUS because I've only been on this for four days. Part of W30 is that you're not supposed to weigh yourself, which is fine by me, because who likes doing that anyways?
Day Five
T: At work I had a meeting with lunch – Italian lunch with pasta and bread – with people I don't work directly with. I had to be the girl who was like, "Erm, sorry. I'm on a weird diet so I can't eat anything. So I brought my own salad." Then I had to explain to these people what it was (it was like 4 other folks). The follow up question is always, "so what CAN you eat??" Meat. Vegetables. Things that don't fall into of the unacceptable categories.
Oh and then later that day, my co-worker (who knows of my W30 status) threw a Werther's Original at me and said, "CATCH!" and I legit hit it mid-air and swatted it away, and yelled, "NO!"
Later that night, I went out to dinner for the very first time! It was a Argentinian restaurant so I ordered the grilled steak and smothered chimichurri on top, and had salad as a side. I asked for no dressing on it and someone didn't get the memo, because it arrived with the dressing all mixed in. I had to be that girl AGAIN my sending back the order until it was correct.
M: Nothing makes me feel more like an a-hole than explaining the Whole30 to people.
Speaking of which: I don't know or care what the Whole30Couple looks like, but I picture them like a cross between the Two A-Holes from SNL and a beefy version of Chip and Joanna Gaines.
Day Six
T: I finally get to make my breakfast instead of having it on the go! V excited about making some sunny side up eggs with avocado, potato and chicken sausage. That night, I went to my friends' house for dinner, and the great this is that they're also doing W30 this month too! We had baked waffle fries, chicken sausage, and sugar snap peas. It was delish. I had too many waffle fries.
M: This weekend included Little Christmas, when I took a bunch of nieces and nephews to Coco and they all ate wonderful snacks that I paid for then stared at, and the first Bills playoff game since I was 13. I went to my parents' house for the game and remembered that it is full of incredible, delicious food that I can't eat. W30 is definitely easier if you live alone (me!) or with only other people who are doing this.
I made roasted red pepper dip and deviled eggs for the game.  I was so excited to find a W30 deviled eggs recipe that I forgot I've never cared about deviled eggs.
Day Seven
T: Did I mention I'm not liking the cooking portion of this? It's probably the most annoying thing out of all this hullabaloo. I can deal with not eating the wheat, sugar, dairy, etc. but someone just fucking make all these meals for me. And the thing is that I don't even really hate to cook in general. It's that I have to spend 4 hours of my Sunday to cook dinner and breakfast for the rest of the week. Ughhhh.
M: I also cook a lot usually but this is ridiculous.
On the plus side, my grocery bill was only like $55 and a good $15 was cat food. I used InstaCart for the first time and my shopper couldn't find Russet potatoes, which sounds a lot like bullshit to me. Those are the most regular potatoes. They look like if you asked a small child to draw a potato.
Related articles