Today I'm starting a new series after the popular Wednesday trending hashtag, #WCW otherwise known as Woman Crush Wednesday. Now I know this is usually reserved for guys to tag their celebrity or real life paramores, but I'm going to take this time to talk about my girl crush on Laura Benanti. #SameLoveYall
If you're a theatre nerd, or watched cancelled shows Go On or The Playboy Club or are a religious viewer of Law & Order: SVU or Royal Pains, you're familiar with Laura Benanti. If none of those things apply to you, here is why you need to start paying attention to this wonderful woman.
The BROADway
Alright, so Laura is KIND of a big deal in the theatre world. She's been in shows like Into the Woods, Nine, The Wedding Singer, and Gypsy, for which she won a Tony Award. So it goes without saying that this broad is talented. Like I mentioned above, Laura's been on a few TV shows, making her one of those Broadway types that goes on to try their hand at the small screen – including her run on one of my faves (the whole one season it was on air) Go On, featuring her and Matthew Perry. That being said, she doesn't always have the best of luck on TV, but luckily she can always return to Broadway and make fun of herself. This clip, featuring Andrew Rannells (The New Normal RIP), Megan Hilty (Smash AND Sean Saves The World RIP) and everyone's favorite awards show host, Neil Patrick Harris (HIMYM, soon to be RIP) from last year's Tonys is the perfect example of this.
The Sound of Music Live!
I feel like the masses were really introduced to Laura when she played Baroness Elsa Schrader on the recent live version of the beloved musical, Sound of Music (which we also liveblogged here). She and fellow Broadway vet Christian Borle made up the scheming pair of Elsa and Max Detweiler, and brought some of the Great White Way to middle America. It was like they were the representatives for all the Broadway folks and boy did they do their team proud.
Not to mention we got this fab meme out of it: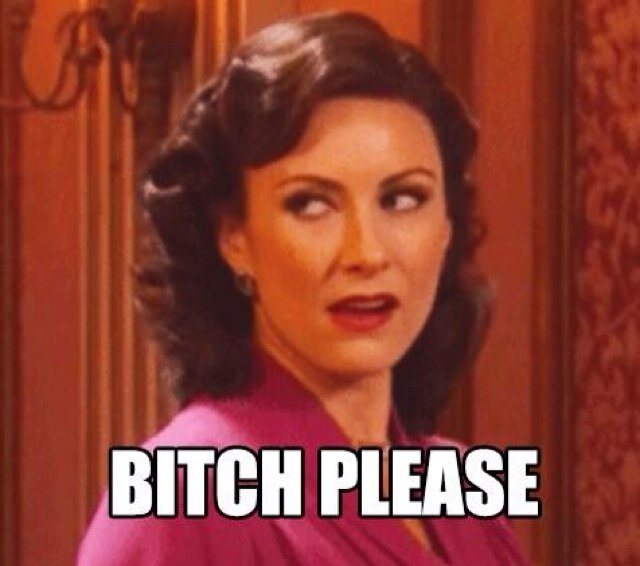 And GIFs:
PS: Check out Laura singing my personal fave song from the show, Something Good. Like who are you.
Bringing the Hilarity to Side by Side
I feel like I might need to do a follow up post just on this webseries alone. Side by Side is hosted by Susan Blackwell a ridiculously hilarious fellow Broadway gal. She interviews other Broadway stars, usually in odd places, and isn't afraid to ask the hard-hitting questions. I think this particular one was one of the first – if not the first – she ever did, and it features Susan and Laura enjoying some treats in a Hooters restaurant. It also featured some other fab people, including Jonathan Groff in a horse-drawn carriage and in bed with Sutton Foster.
Making Twitter Her Bitch
I think what pushed my #wcw over the edge was by following her on Twitter. Like the Anna Kendricks and Josh Grobans of the world, Laura has managed to kill it every single time in 140 characters or less.
Related articles