Confession: There was a period of time (my late high school and college years, mainly) when I was obsessed with Disney Channel. I was probably a little too old to fit in their target demographic. I blame this on the fact that we didn't even get the channel until like 8th grade, so naturally I felt like I needed to catch up. And then when I did catch up, I was in too deep and couldn't stop in the rabbit hole that is the DChan. This included their originally programming, such as Lizzie McGuire, Even Stevens, Hannah Montana, Wizards of Waverly Place, and DComs like Tru Confessions, Gotta Kick It Up! and all the High School Musicals. So this particular post is geared towards people who were born after 1990, or anyone who is a perpetual 13 year old.
Earlier this week, a photo of three former Lizzie McGuire cast members surfaced on the internet, as they reunited for Jake Thomas' (Matt McGuire) 25th birthday. Yes, you read that right. I legit needed to mentally prepare myself before scrolling down to see what he looks like now, along with Miranda (Lalaine) and Ethan Craft (Clayton Snyder). So I suggest you do that too…
.
.
.
So this got me thinking, where are the other stars of Lizzie McGuire now? Click this vid and mentally prepare to feel old.
Matt McGuire played by Jake Thomas
Wondering why you haven't heard of Jake Thomas since Lizzie? It's because he's a child actor success story. And who wants to hear about that? After the show ended, Jake had a recurring role on That's So Raven spin-off Cory in the House, and has continued his acting career by taking more dramatic roles and appeared in a bunch of TV shows (ER, Criminal Minds, Secret Life of the American Teenager) and even Lifetime movies (Betrayed at 17). Jake also released an album called Now and Then in 2005. He's an avid cyclist and photographer, and he currently goes to college in LA. As previously mentioned, Jake recently celebrated his birthday (even though he doesn't turn the big 2-5 until next week), and he recently got glasses.
Jo McGuire played by Hallie Todd
Prior to Lizzie, Hallie already had a successful career as an actress, so being Hil Duff's mom was one of the last regular projects she worked on. In 2012, she starred and co-wrote a horror film called The Mooring, which she wrote with her daughter, and was directed by her husband. They followed that up with a movie called The Fireman last year. Family bonding, y'all. She also has been running her own acting conservatory for kids and teens in LA.
Sam McGuire played by Robert Carradine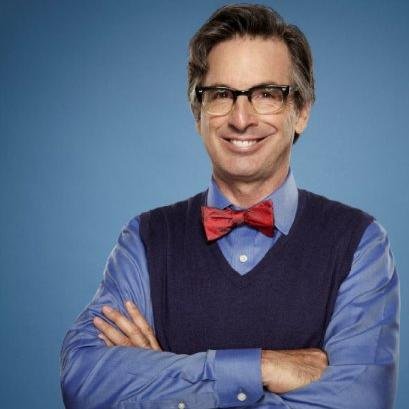 Coming from an acting family, Robert Carradine has naturally stayed in the business since Lizzie's end, most recently appearing in Django Unchained and thrilling TV movie, Sharktopus vs. Pteracuda. He's also about to start his third season as the host of trivia show King of the Nerds, because if you didn't notice – bow tie.
Kate Sanders played by Ashlie Brillault
Ashlie's acting career pretty much started and ended with Lizzie McGuire. She went to community college then transferred to Cal State Long Beach with a B.A. in Political Science and Government (with a 3.5 GPA), and went to grad school at the University of Denver's Sturm College of Law, graduating with a J.D. in Constitutional Rights and Remedies (in between she worked as a server at both TGIFridays and Lucilles Smokehouse BBQ in Cerritos, California). She's been a Legal Extern at the Medical Marijuana Industry Group and Colorado State Public Defender in Denver , and recently was a Student Attorney at the University of Denver Civil Rights Clinic. She is currently a volunteer at the ACLU in Los Angeles. Looks like Kate wasn't just another dumb blonde after all.
Ethan Craft played by Clayton Snyder
Clayton grew up playing water polo, even playing throughout his time on Lizzie (are you even surprised by this?). After graduating high school, he went to Pepperdine University on a scholarship for water polo. While in college, he also performed in some dance showcase for three years, which should NOT be a surprise, judging by his sweet moves in the show. He graduated with honors with a B.A. in Film Studies in 2010. After that, he played professional water polo for the USA National Team, competing against teams all over the world. Now he's back to acting and last year, appeared in a number of projects, including NCIS and Rules of Engagement. And like any working actor in LA – he works as a bartender at the Los Angeles Memorial Sports Arena.
Larry Tudgeman III played by Kyle Downes
Tudgeman!! He is currently 31 years old. What? Anyways, Kyle only added a few more acting credits to his name after Lizzie, including CSI: Miami and The L Word. But he has transitioned to a post behind the camera as a director, helming a few shorts, commercials, and even reality shows like Million Dollar Listing. He also goes by KJ Downes now, so change your online stalking appropriately. In 2011 there was a weird incident where there was a search party sent out to find him, but he came back and was all, 'It's cool brah. I just needed some time away'. Classic Tudge.
Miranda Sanchez played by Lalaine Vergara
Out of all the Lizzie child actors, Lalaine is the only one who veered off the road a bit. In 2007, she was arrested and charged with felony possession of meth (she was into breaking bad before it was cool). Despite pleading guilty to the crystal meth charge, her record was expunged after she finished a drug-treatment program. Fortunately, she's been able to get her life together after that, appearing in a few movies, including Easy A. She also went to Jake's birthday party, as seen above.
David "Gordo" Gordon played by Adam Lamberg
The mystery of 'Where is Adam Lamberg' has been haunting inquiring millennials for years, and it seems like we're finally getting down to something. Save for a couple acting jobs after Lizzie, Adam quit showbiz and went to UC Berkeley, graduating with a Bachelor's in Geography (of all things) in 2008.  He is currently the Development Associate at Irish Arts Center, and is also getting his masters in Public Administration at Baruch College in New York. His job also allows him to hang out with Jimmy Fallon. What a life.
Animated Lizzie
Probs still stuck in a TV somewhere, eating food bigger than her face and clumsily falling into inanimate objects.
Lizzie McGuire played by Hilary Duff
If you don't know what HDuff's been up to since she kissed Gordo in Rome, I don't think we should be friends. But because I'm feeling generous, here's what's happened to her in a nutshell: she released a few more albums (hi Laguna Beach), had a threesome on Gossip Girl, created a clothing line and perfume, wrote a young adult novel, got married, had a qt baby, got divorced, walked around a lot, and is set to star in a new show called Younger. HDuff – better than your faves since '01.
Related articles