On this #ThrowbackThursday, we're bringing you a movie that made its debut 15 years ago last month. The Color of Friendship was a Disney Channel Original Movie (DCOM for short, obvs), when the first life of DCOMs were at its peak, years before High School Musical would reclaim the lives of tweens everywhere on Friday nights. In what I'm sure was a calculated move, this film about race aired during Black History Month, and re-aired again a few weeks ago, albeit at like 1am, but still. I remember watching parts of this in my younger years, but upon my rewatch this time around, it was quite a different experience, knowing what I know now (aka adulthood), and aware that this movie still has impact today, even 15 years later.
Basic Plot:
Piper lives in Washington D.C., where her father is a Congressman and outspoken opponent of the South African apartheid system and the oppression of black South Africans. Piper's family decides to host an African exchange student for the semester, whom they assume will be black, but are shocked to find Mahree, who assumed her host family would be white, will be staying with them. She is a white South African whose father is a South African policeman and they live comfortably and greatly benefit from apartheid. Piper and Mahree get off to a rocky start but soon learn a lot from each other about their different worlds along the way.
I had a lot of thoughts throughout the movie, and I will attempt to make them cohesive with a 'laterblog' of sorts in the 50 SHADES (get it???) of The Color of Friendship.
1) I started DVRing it 10 minutes in and I'm already lost.
2) This woman, who looks really familiar as an actress, is a maid in South Africa (I'm assuming). Will go through the files in my brain before looking on IMDb to see who she is.
3) The maid is going through a basket and finds an article about a California congressman leading the charge against apartheid in South Africa.
4) I can't figure it out, so I look it up and her name is Melanie Nicholls-King. She was in a lot of your favorite kids shows but also she was in The Wire and was AMELIA THE MOM IN ORPHAN BLACK.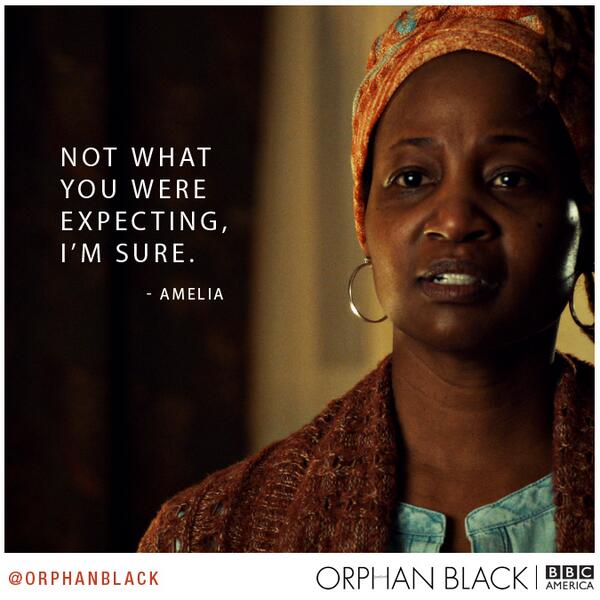 5)  Based on the clothing and cars, I'm assuming the year is 1985.
6) Nope. I'm a dumbass. 1977. Apartheid. Yup.
7) Piper and her mom are going to the airport to meet Mahree and assume this girl dressed up in African regalia is the exchange student they've been waiting for, but she passes right by them. Piper and mom confused.
8) They go to ask an airline worker if Mahree got on her flight, she overhears and they face each other for the first time:
10) Second Mean Girls ref, whatever:
11)  Mahree thinks Piper and her mom are just the hired help to bring her to the Cognressman and his family. She actually tells them to get her suitcases. Uh oh.
12) Mahree walks into a room with Congressman Dellums and his fellow all black constituents and she still doesn't realize he might not be white?
13) "This is a joke, right?" – Mahree, about to get the side eye from every single person in the room.
14) "I never knew silence could be so loud." Piper's mom, spittin the truth.
15) This movie is so not in the usual vain of other DCOMs, like Johnny Tsunami or Zenon or Twitches Too. The Color of Friendship is actually about something of substance, focusing on the topic of racism that kids who watch Disney Channel probably aren't completely aware of or understand. It's admirable and Disney (and other comparable networks) should continue to make these kind of films in 2015 and beyond.
16) Speaking of its groundbreaking themes, The Color of Friendship won an Emmy Award, a Writers Guild of America Award, and NAACP Image Award, and the Humanitas Prize in 2000/2001.
17) By the by, Piper has two younger twin brothers that provide comedic relief
18) I feel like everything in this movie could be like *borderline* racist based on the comments/dialogue and traditional clothing, but I must say they did a good job of toeing the line.
19) Case in point: "I thought we ordered a real African." – One of the twins
20) Like an normal American family, the Dellums have cereal for breakfast, and Mahree is all, I want eggs and toast and milk and a lock of Rapunzel's hair.
21) "You do drink chocolate, don't you? Or maybe you only like vanilla?" – One of the twins again.
22) Mom Roscoe takes Maree through the projects of DC and it litrally looks like The Wire
23) A guy comes up and cleans their car windshield for them, and Mahree asks why the guy doesn't have an ID pass as a window washer, because that's a thing that black folks had to do in SA and I maybe, embarrassingly, didn't realize that was a thing? You can learn from DCOMs even in your late 20s, everyone.
24) But also, I feel like washing a windshield should probably take longer than a red light.
25) Oh they are straight up saying the n-word in this movie.
26) Yeah, this scene gets heated.
27) Especially when Piper gets Bantu (Black) mixed up with Kaffir (N-word) and her dad goes nuts, goes apeshit. He's all, 'I'm going to call the embassy and have Mahree taken away', which legitimately scares me.
28) Luckily Mahree doesn't hear any of this, because she's doesn't pick up on what's going on around her very easily.
29) Mahree can't sleep, so she naturally goes for a walk around the house and finds a copy of Roots (the book) on their coffee table.
30) Congressman Dellums finds her and briefs her on the book, and she doesn't know about slavery, because they don't teach kids about it in South Africa, because of course.
31) "I don't think youre a bad person, Mahree. I just think you've been taught some bad things." Congressman Dellums. HI. THIS. THIS QUOTE IS VERY IMPORTANT AND MAYBE THE MOST IMPORTANT LINE OF THE MOVIE.
32) BTW Piper and Mahree are like BFF now.
33) Their bond has been sealed as evidenced by this fun montage of them shopping for questionable 80s clothing to the soundtrack of a 70s jam. Seriously, I feel like there should be more bellbottoms and shit?!?
34) "What's the fun of living in Africa if you can't be chased by a lion?" I mean it's a legit question, tho.
35) Another fact about SA during apartheid: books and movies banned by the government to "protect" the white citizens.
36) Despite the fact I still believe this looks like it was set in 1985, the 70s soundtrack is on point with Earth, Wind and Fire in the background.
37) When word gets out that Steve Biko (real person), a black member of the South African liberation movement fighting against apartheid) is killed by South African police, SA embassy diplomats go to the Dellums' house to take Mahree back to the embassy and send her back home.
38) Important remind that Mahree's dad is a SA police officer who was super happy to find out Biko was captured at the beginning of the film.
39) Also, Mahree was taken away without the permission of either mom or dad Dellums.
40) Congressman Dellums goes all up in the SA embassy and just as Mahree is about to book her plane ticket home, he shows up and assures her that everything is fine and he'll make sure she doesn't have to go back home against her will.
41) Because Dellums is the man, he threatens to tell the press that the embassy kidnapped Mahree, and they're all ugh fine and release her, but Mahree doesn't really understand WTF just happened.
42) Meanwhile, Piper realizes that Mahree still isn't understand just how unjust the apartheid system is and prejudice, etc., and they get in a fight.
43) Mom and Dad Dellums come to the rescue again and help Mahree and Piper reconcile, and Mahree finally understands what the liberation fighters in SA are all about.
44)  The Dellums have a sad goodbye with Mahree as she prepares to go back home frreal, and it includes a party where they all wear traditional African outfits.
45) Mahree returns home and immediately embraces her housekeeper maid and shows her the freedom flag sown inside her coat showing her she's on the same side as her.
46) Apparently I missed the part where maid Flora told a story about a weaver bird that does some kind of communal nest-building and she compares it to the idea of racial harmony. Congressman Dellums tells the story at said African party and I'm strangely emosh about it?
47) THIS IS A TRUE STORY??
48) AND RON DELLUMS IRL SON HAD A SMALL PART IN THE MOVIE
49) ALSO THE GIRL WHO PLAYED MAHREE IS AMERICAN AND WAS ON TRUE BLOOD
50) AND THE GIRL WHO PLAYED PIPER IS CANADIAN AND STARTED AN ACTING STUDIO IN TORONTO.
Related articles