Can you believe that tomorrow it will have been 20 years since Pocahontas? Pocahontas the movie, that is: Pocahontas the human died in like 1617. It has been two whole decades since Disney released its historically fuzzy account of a spirited Powhatan girl who gets White Man's Burdened by a dude in that one haircut all the cute boys had in the mid-90s. Disney does a ton of research for each of their movies, but ultimately chose a '90s-friendly interpretation of 17th Century style. So how do the 1600s look through a '90s lens?
John Smith's 'Cute Boy In The '90s' Haircut
In 1994, all of the cute boys called a secret meeting and vowed to get That One Haircut. If you were a Tiger Beat reader or cherished your J.T.T. is H-O-T issue of Nickelodeon Magazine, you know exactly which one I'm talking about. It was center parted and layered back on the sides, so that all of the cute boys could brush it out of their eyes all of the time. Which was the haircut's fatal flaw, I'd wager. It was always in the way. And it was in the way of EVERYONE, from Rider Strong to Christian Bale to… well, to John  Smith, who must have painstakingly layered his locks in his berth below deck of that old-fashioned wooden boat. Smith has the longer, more mulletty version of the cut, favored by your more outdoorsy Cute Boys In The '90s.
Nakoma's Sassy Bangs
In 1995, those late '80s/early '90s mall bangs were fading into history. Instead, your bangs were probably either a blunt-cut fringe or wispy and curled under with a round brush. I think my right forearm is still slightly more muscular than the left because of all that time I spent scrupulously curling my bangs under into a see-through hair dome. The curled-under bangs were innocent and girly, but the blunt Betty Page fringe was the trademark of a true sass factory. That's why Disney gave them to the movie's requisite Sassy Best Friend.
Pocahontas's Ink
Remember "tribal tattoos?" And how if the only tribe you were in was the National Association Of College Bros, you probably shouldn't have gotten one? There was a time when the tribal armband circled the bicep of every college dude in the land – it was the undercut haircut and waistcoat of 1995. Now those armbands are sported by 40-something dad types who only reunite with the "tribe" on alumni weekend.
By the way, those of us who were eight years old in 1995 had the Poor Man's Tribal Tattoo, the stretchy band from Claire's Boutique that always ended up on your wrist if you had skinny arms.
Pocahontas and Nakoma's Girl Band Outfits
I get that buckskin was the only fabric option or whatever. But I still love how Pocahontas and her girl Nakoma have coordinating outfits. It's like TLC or En Vogue or Salt n Pepa, where they'd each have a slightly different outfit but made of the same material. And at least one girl always had the crop top version. We've established that Nakoma was the resident sassafras, so naturally it was her.
Pocahontas's Cher Horowitz Hair Flip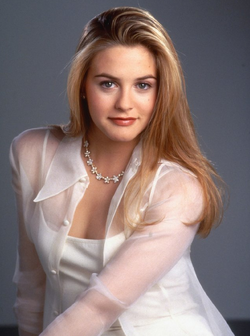 The crispy permed look was dead or dying in the mid-90s. Instead, everyone wanted the perfect voluminous blowout. It was several years before we all started flat-ironing our hair into brittle sheets, and health and movement were the hair goals. Pocahontas had, hands down, the best blow-out of the era, rivaled only by Cher Horowitz herself. I know Pocahontas didn't have an animated blowdryer or anything, but I feel like she was always standing in the wind on a cliff with multicolored leaves swirling around her and stuff, so I guess that did the trick.
That Turquoise Necklace
Here's where Disney was phoning it in (on a land line or one of those brick cell phones, because again, 1995). They were just like "oh, Native Americans LOVE turquoise!" because that whole Southwestern decorating thing was going on. But the key there is Southwest, I mean how would Pocahontas have ended up with it in Virginia? However, teal and turquoise were oddly popular at the time, so I think it was more a matter of picking a look that would help sell licensed Halloween costumes that year.
Thomas's Center-Parted Bowl Cut
I think if you weren't cute enough for the Cute Boy In The 90s Haircut, they made you get the center-parted bowl cut instead.
Related articles