Day 1
For the past 7 days, Dance Hall Days by Wang Chung — or as I now call it, Dance Hall Freaking Days by Wang Goddamn Chung, has been running through my head. It started when I heard it on my way to work last week. I was tapping on my steering wheel, jamming in the driver's seat, and singing along to the roughly 10% of the lyrics that I actually knew.
Those were simpler times.
I was an effing idiot last week.
By now, knowing roughly 10% of the lyrics – and making up the rest – isn't whimsical and charming. My Dance Hall Daze has been so long, so awful, so grueling that I think the only thing that will help is listening to it. Since it's been in my head for over 150 hours now, minus the time that I've been sleeping or listening to other music, I figure my sanity may as well go out with a bang.
Starting right now I will be listening to Dance Hall Days every day for 10 days, like a toddler with a favorite Little Einstein DVD.
So take your baby by the wrist (because otherwise she might cut them): it's going to be a long 10 days.
Day 2
You know what this song is to me? It's like the auditory version of those slideshows of decrepit malls. What was once full of the poppy, peppy optimism of the 80s is now just a deserted shell of horror.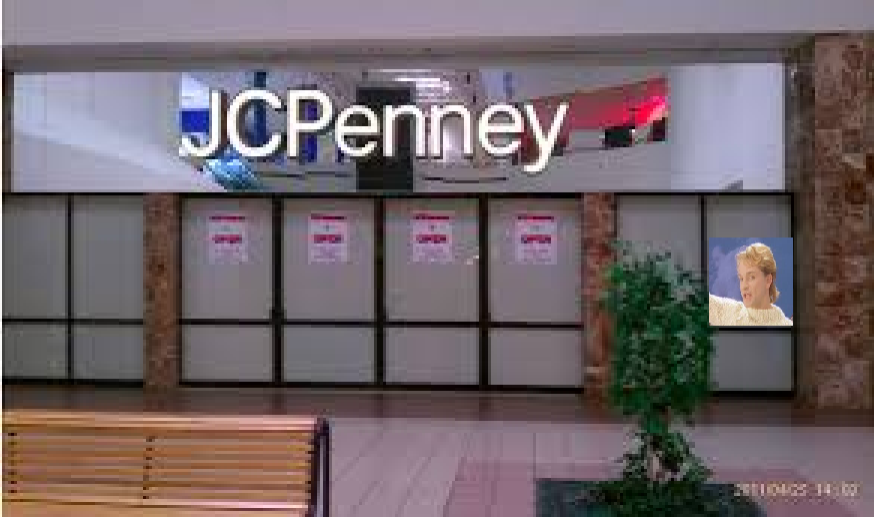 Also, I still don't know why we let a band of like 5-ish white men call themselves Wang Chung. But I do know that I can now respond to "Everybody have fun tonight/ Everybody Wang Chung Tonight" with a definitive OH HELL NO I WOULD PREFER NOT TO.
Day 3
Despite my steadfast refusal to look up the lyrics, I'm figuring out that they're the worst ever. Let's talk about the third verse, for instance:
And take your baby by the ears
Pulling someone by the ear – in addition to being equal parts kind of violent and pretty much a weird thing to do – is just not an effective way to lead somebody somewhere.
and play upon her darkest fears
NOPE. I wasn't alive in 1984. Is this how dating used to work?
We were so in phase in our dance hall days/ We were cool on craze. . . .
Just so we're on the same page: craze is a drug? Right?
Take your baby by the wrist and in her mouth an amethyst
Okay. Did anyone else read that creeptastic fairy tale where that girl has diamonds and gems fall from her mouth when she speaks, then her sister has slugs and toads fall from her mouth? I don't even know what the moral of that story is, but maybe Wang Chung is making an allusion.
Or maybe these lyrics are just weird and make no sense.
Probably the latter.
Day 4
Why can't your baby just go where she wants? Jesus.
Day 5
When I was a kid, I thought they were singing "dance all day" or "dance so dance" instead of "dance hall days." Which brings me to more lyrical analysis (I know them now):
Take your baby by the heels/ and do the next thing that you feel
I'm going to say that if you already have your baby by the heels (whether the "baby" is an actual infant or that's an affectionate term for your significant other), your next impulse is not going to be so good, either.
Take your baby by the hair
Guys I'm really starting to think that Wang Goddamn Chung is a killer.
And pull her close and there there there
There… is where you hid the body? Because there's no way this is ending in anything but murder.
Day 6
So, the guy from Wang Chung looks like Brian Krakow meets Barney Stimson with a touch of the essence of Logan Echolls, right?
+
=
Day 7
It's time to dissect the music video – here, if you don't want to scroll up:
Get to 0:10. Is his smile for REAL? It looks like the best thing that has happened to this guy – EVER – is appearing in this horrible music video for the song that is, now and presumably forever, the soundtrack to my nightmares.
Several seconds later, he illustrates "take your baby by the hand" by bending his own hand toward himself.
He is wearing a cozy Aran sweater tucked into high-waisted ivory pants. Winter whites. Fitting, for this is the winter of my discontent.
The lead singer is so over-dramatic, and so vaguely resembles an alternate-universe Neil Patrick Harris, that this whole video is like the Barney Stimson version of Let's Go To The Mall.
I haven't seen anyone so menacingly violin at me in a music video EVER. Remember when Celine Dion had, essentially, a sidekick who was a young Asian woman who played the violin? Ah, the late 90s.
0:40 Look closely. In the background there is a witch dancing, and what appears to be a furry. So, now I'm thinking that in "everybody wang chung tonight", the phrase "wang chung" means "have a nightmare."
0: 45 There are also, inexplicably, home videos from yesteryear clipped in intermittently. I imagine that Wang Chung stole them from the house of the woman he's murdering in this song.
0:50 I think the lead singer and one of the violinists (there are two, WHY?) might be twins. They are like three terrifying Joey Gladstones.
1:33 The lead singer is so emphatic and dramatic and awful that if you haven't watched the video up until this point, I'm going to need you to do it. He really means this. I have never meant anything as earnestly in my whole life as Wang Chung means that he is going to drag a woman out of a dance hall by her feet and scare her while they're both on drugs.
2:14 The Wang Chungs appear to be performing in front of a school portrait backdrop. Also their chunky sweaters are tucked into their high-waisted khakis, which seems awfully bulky and uncomfy.
Also uncomfy: listening to this.
2:25 The one guy air violins at us. But he has a real violin.
2:34: The main Wang Chung has his arms crossed over his chest with his hands on his shoulders, like you'd comfort yourself after finding a dead body. Which, judging by how this dance hall day is going, he then realizes that he killed himself while "cool on craze."
3:15 Three men dressed as the Tin Man, the Scarecrow and The Lion are playing saxophone. Of course, at this point.
3:24 OH SHIT IT'S THEM
3:37 Now it's like a Wizard Of Oz dance party, but way less cool than you'd think a Wizard Of Oz dance party would be.
3:54 The video closes on a still photo of two naked children in the ocean, just as a reminder that the past 4 minutes were creepy.
Day 8
During my daily listen, I forgot that I had unplugged my headphones after a web-ex. I was at work, in my own office with the door closed, but I still can't look my nearest colleagues in the face just in case.
Odd side effect of all this Wang Chung: an increased desire to listen to British music from the 80s. It's almost as though I need  The Raincoats and The Smiths and The Police to wash this musical abomination from my memory.
Day 9
I did some research (I went to Wikipedia, OK?) and Wang Chung began its tenure as Huang Chung, which is supposed to mean "perfect pitch" in Mandarin. But they changed it because people kept calling them "Hung Chung."
Okay, boys. Okay. I think this is like my third-grade "about me" worksheet when I said that my nickname was "The Human Encyclopedia" even though, to my knowledge, nobody has ever called me that. Just because you want it to be true doesn't mean it is.
I mean shit. I think I even spelled encyclopedia wrong.
Day 10
I have nothing left to say about this. Thank God it's over.
Related articles